PSHE
UNDER CONSTRUCTION:
Please note that the information on this page will be updated in September for the academic year 2021-2022. Watch this space for some very exciting changes!
PSHE
PSHE at Alexander McLeod is led by Miss Lucas who is also a Year 5 class teacher. Our PSHE teaching is embedded in our children's everyday school life through our eleven school values. Our values are respect, responsibility, effort, equality, aspiration, self-confidence, friendship, independence, co-operation, honesty and perseverance. Children are given the opportunity to consider how our school values also promote British values. Our children are regularly reminded of our values and use them to motivate themselves to be the best they can be. Educational visits, guest speakers and drama workshops are also an important part of PSHE at Alexander McLeod.
Our Learning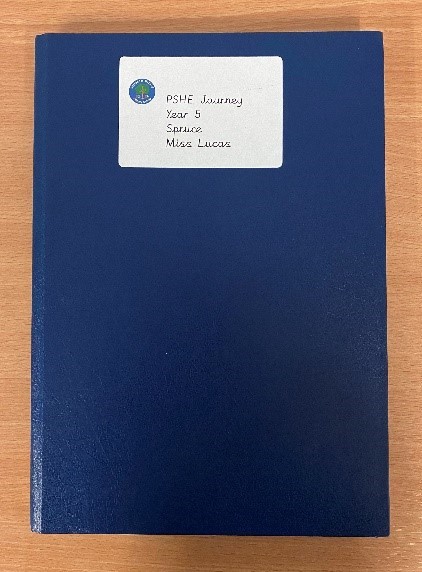 We are excited to introduce our new PSHE Journey to KS1 and 2. Children will complete their PSHE and RSE learning in one exercise book throughout KS1 and one hardback exercise book throughout KS2. In this book, children will be able to reflect on their own personal journey throughout primary school and celebrate their achievements over the years.
Our learning in each year group follows and personalised curriculum, based on the objectives from the PSHE association. As well as being embedded in day to day learning, discrete PSHE and Relationships and Sex education (RSE) lessons are taught in each class. This ensures full coverage of the three PSHE strands: Health and Wellbeing, Relationships and Living in the Wider World. Through these lessons, children develop key life skills including how to stay safe and healthy, tackle social challenges, develop their self-esteem, resilience and empathy and raise their aspirations.
Circle time
Circle time is an important part of our week. Each class completes one circle time per week aimed to address the needs of the class. Not only does circle time allow the children to build class relationships and self-esteem, it also gives them a voice. Over the years, the children have developed their speaking and listening skills to use circle time as a way of slowing down, speaking up and valuing all.
Staying safe on and offline
At our school, online safety is just as important to us as staying safe in the real world. Each half term, children engage in an internet safety lesson in line with national curriculum expectations for Computing and PSHE. By the end of KS2, all children will know how to handle online information and know who to speak to if they need help or advice. Keeping ourselves and others safe continues to be embedded throughout our curriculum from EYFS to the end of KS2. This allows our children to develop personally as well as becoming role models in society. Furthermore, Road safety, Bikeability and healthy lifestyles continues to be promoted throughout the curriculum.
Special Events
Each year we take part in Anti-bullying week, which is an annual event in the UK on the third week of November. This week helps to raise awareness in children and young adults, about bullying in school, online and anywhere else. It focusses on how to prevent bullying and stand up to bullies. During this week, we spend some time celebrating anti-bullying week and taking part in a variety of activities linked to this. Previously, we have taken part in anti-bullying workshops from outside companies, visited Picture House Cinemas and watched films about bullying and had visits from the NSPCC. We have annual visits from the emergency services and Dogs Trust.
Each Year, the school holds a Diversity Week. This week celebrates differences outlined in the Equality Act 2010 with the aim of fostering a sense of pride in ourselves, peers and members of the community. Diversity week is always a wonderfully positive time at Alexander McLeod Primary School that is loved by staff and children alike.